Shark Bites (DogFish Cakes)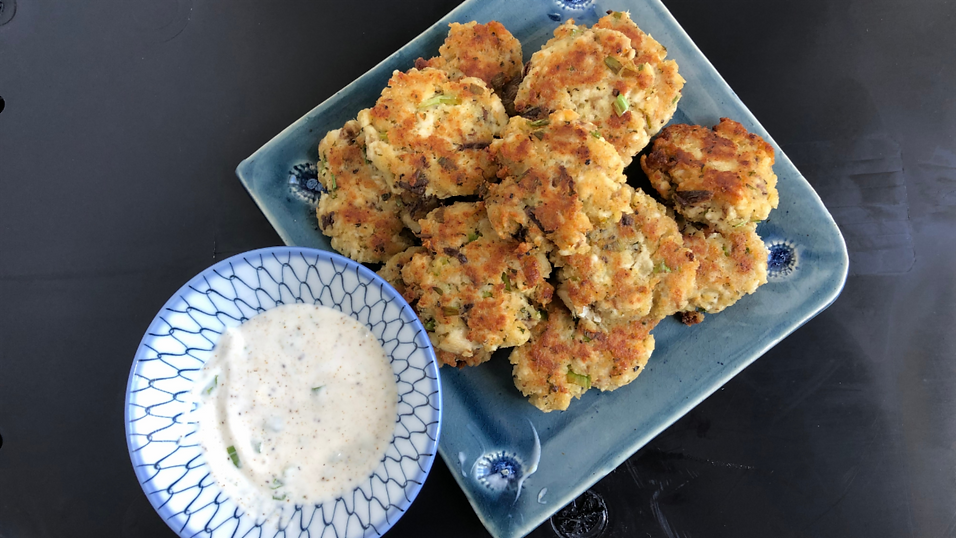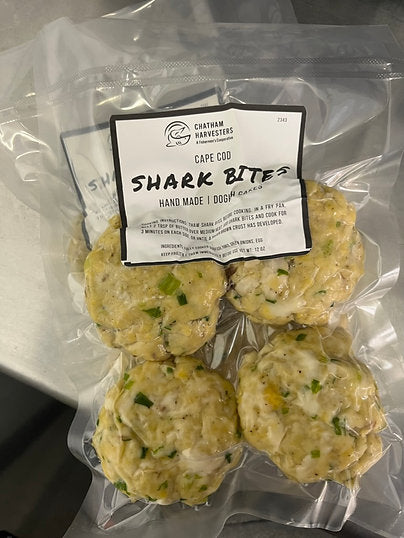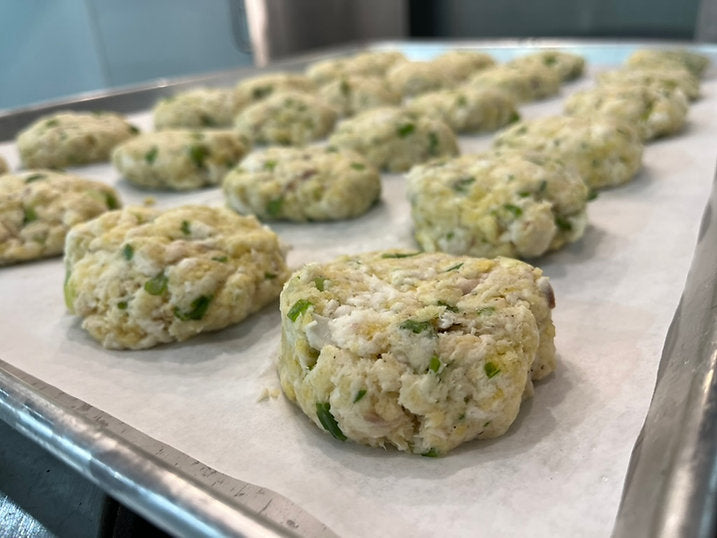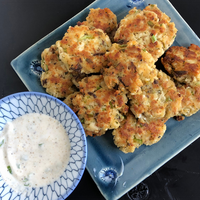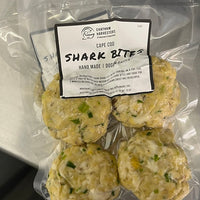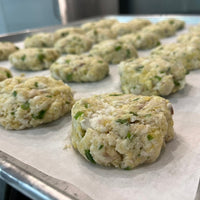 Shark Bites (DogFish Cakes)
Introducing Sharkbites by Chatham Harvesters, a mouth-watering delicacy for seafood lovers! These handmade fish cakes are made using the freshest and highest quality ingredients, ensuring a flavorful and healthy meal for you and your loved ones.
Each Sharkbite is made with fully cooked dogfish, a sustainable and delicious source of protein that is highly sought after in the culinary world. The addition of panko provides a satisfying crunch, while green onions add a subtle hint of flavor. Finally, an egg is used as a binding agent, ensuring that each Sharkbite holds its shape and texture.
Not only are these fish cakes delicious, but they are also packed with nutrition. Dogfish is low in fat and high in omega-3 fatty acids, which are essential for maintaining a healthy heart and immune system. Additionally, the other ingredients in Sharkbites are all natural and free from artificial preservatives, making them a wholesome and guilt-free meal option.
Sharkbites by Chatham Harvesters are a must-try for seafood enthusiasts who are looking for a high-quality and delicious meal option. Give your taste buds the gift of wholesome nutrition and great taste with these handmade dogfish cakes.
Share