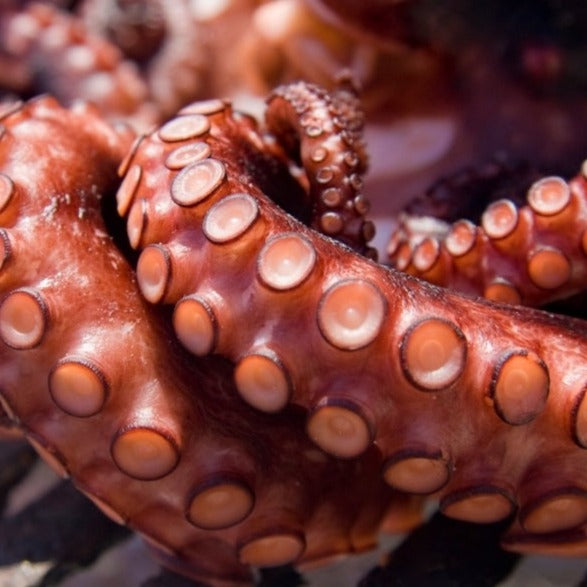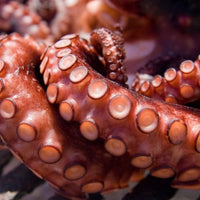 Caught in the waters of the Gulf of Alaska, our Pacific Octopus can be enjoyed raw (sashimi-style) or cooked. Because each arm is rather large (around 3 pounds), you'll have ample opportunity to try a variety of preparations. When eaten raw, the Pacific Octopus has a sweet taste and smooth texture. When cooked, its sweetness comes through with a meaty, crunchy texture.
Sustainability
According to the Alaska Sealife Center, populations of giant Pacific octopus are believed to be stable, despite the challenges in researching these elusive species with short life spans. (ASC, Giant Pacific Octopus)
Nutritional Benefits
Rich in vitamins and minerals.
Low in fat and a great source of complete protein.
Fun Facts
Along with eight arms, octopuses also have three hearts and nine brains (a central one, plus one in each arm).
Since the only solid organs are two small plates around their mouths, fully-grown octopuses can fit through spaces smaller than 3 inches. (ADFG Pacific Octopus)
Recipes
Long, slow cooking, roasting, or grilling are the ways to go; you'll know the octopus is done when you can poke it with a fork and it feels soft.
Great in stews, paella, and pasta dishes.
Share