Wild Alaska Weathervane Scallops 10/20 (1.25 lb Pack)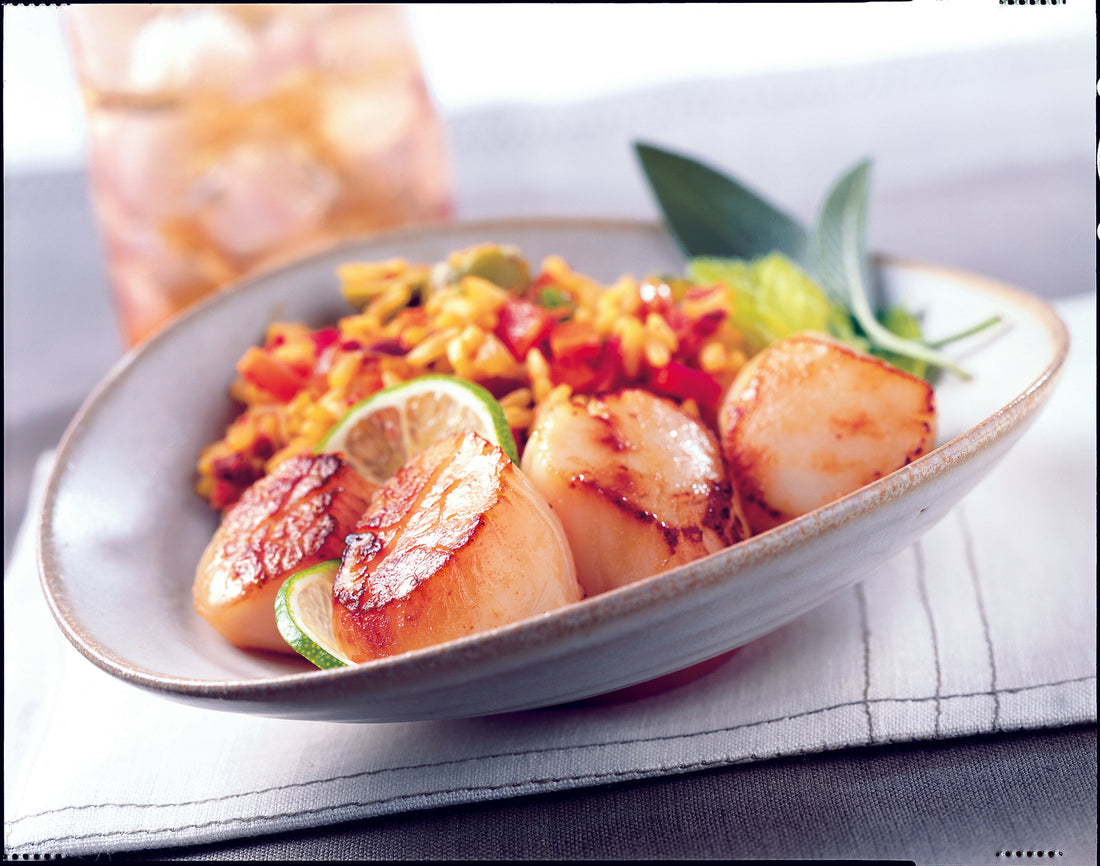 Wild Alaska Weathervane Scallops 10/20 (1.25 lb Pack)
Looking for a delicious, healthy way to boost your protein intake? Look no further than our wild Alaskan Weathervane scallops! These frozen scallops are packed with high-quality protein that is easily digestible, helping you maintain lean body mass, regulate your metabolism, and more. Plus, they taste great! So dig in and enjoy the health benefits of this amazing seafood today.
High nutritional value in exchange for low caloric content.
Low-fat, lean protein & provide an assortment of essential micronutrients.
High in vitamin B12, vitamin A & vitamin B6 along with trace amounts of minerals like folic acid, niacin, thiamine & riboflavin.

Share