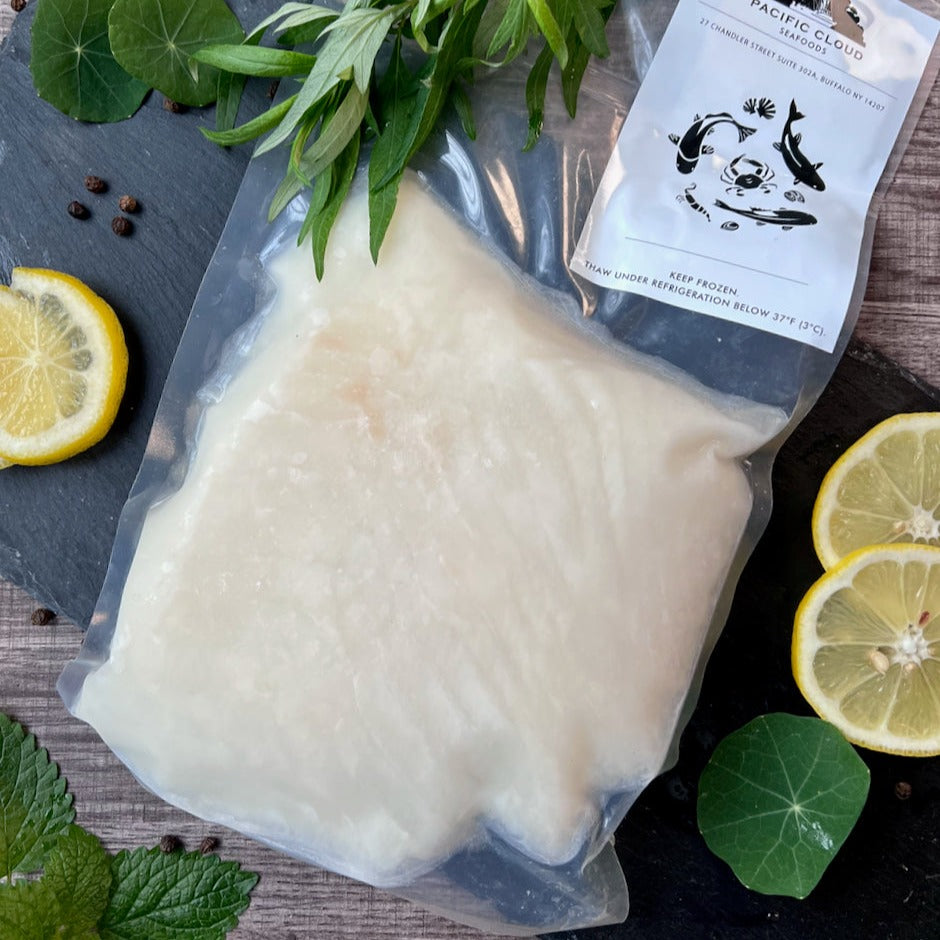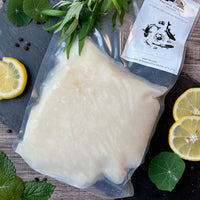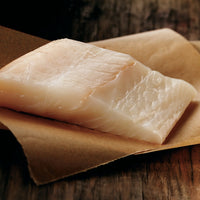 Our wild-caught Pacific Halibut comes from the Gulf of Alaska. With its mild, sweet taste and firm, meaty flesh, halibut holds flavor well and maintains its shape during cooking, making it perfect for roasting, grilling, sautéing, or poaching.
Sustainability
The commission determined in 2018 that the Halibut numbers are healthy for fishing and have increased from previous years. (NOAA Fisheries, Pacific Halibut).

Two independent certification standards guarantee responsible management of the Alaskan Halibut fishery: the Alaska Responsible Fisheries Management (RFM) and the Marine Stewardship Council (MSC). (ASMI, Halibut)
Our halibut is caught in Kodiak, Alaska by our trusted partners at the Seafood Producers Cooperative.
Nutritional Benefits
High in minerals and omega-3 fatty acids.
Great source of protein and B vitamins.
Fun Facts
Halibut can weigh up to 500 pounds and live up to 55 years.
These fish can be easily identified by their sideways swim and prominent eyes.
Wild halibut enjoy their adult lives at the bottom of shallow oceans, eating sculpins, sand lance, herring, octopus, crabs, clams, and other groundfish.
Share