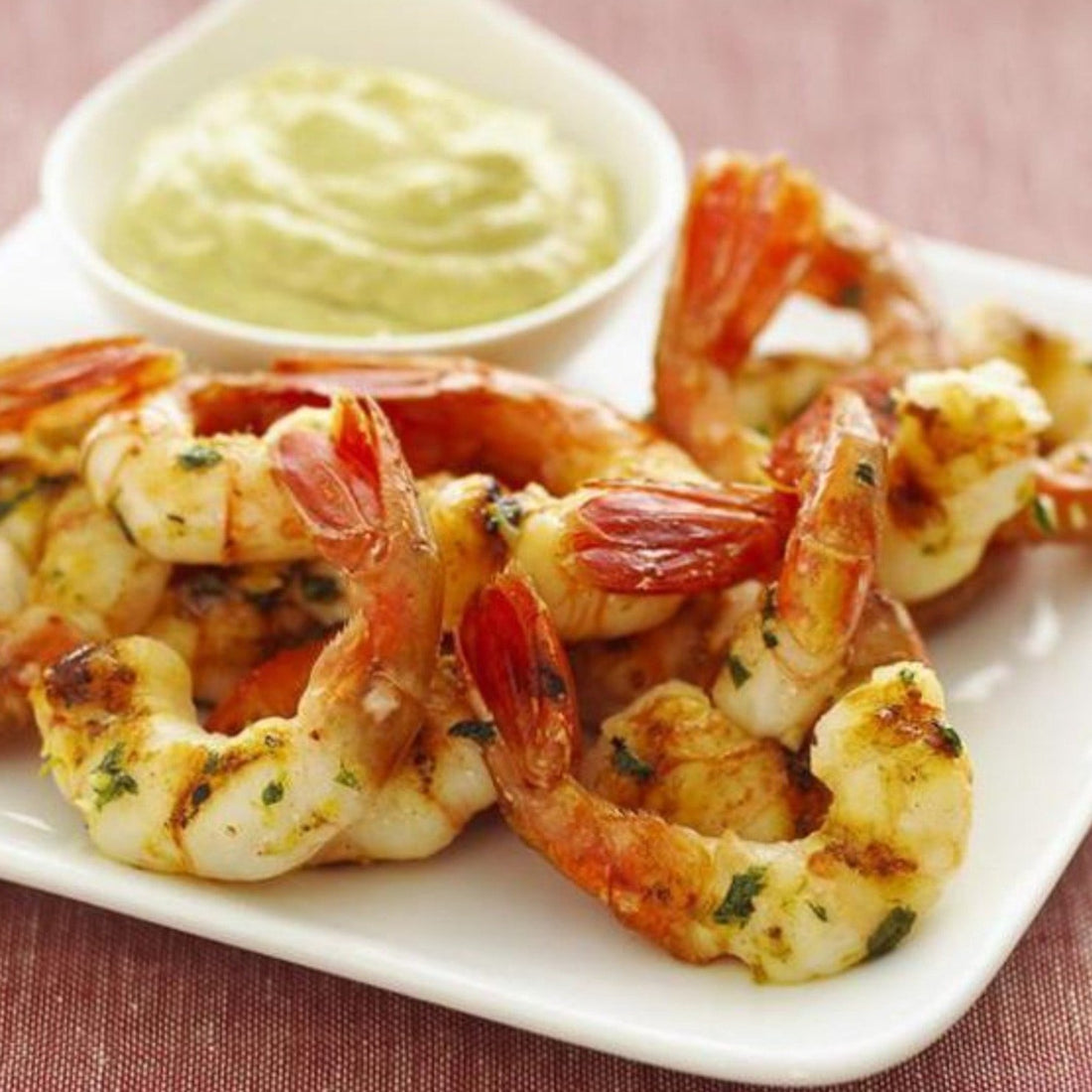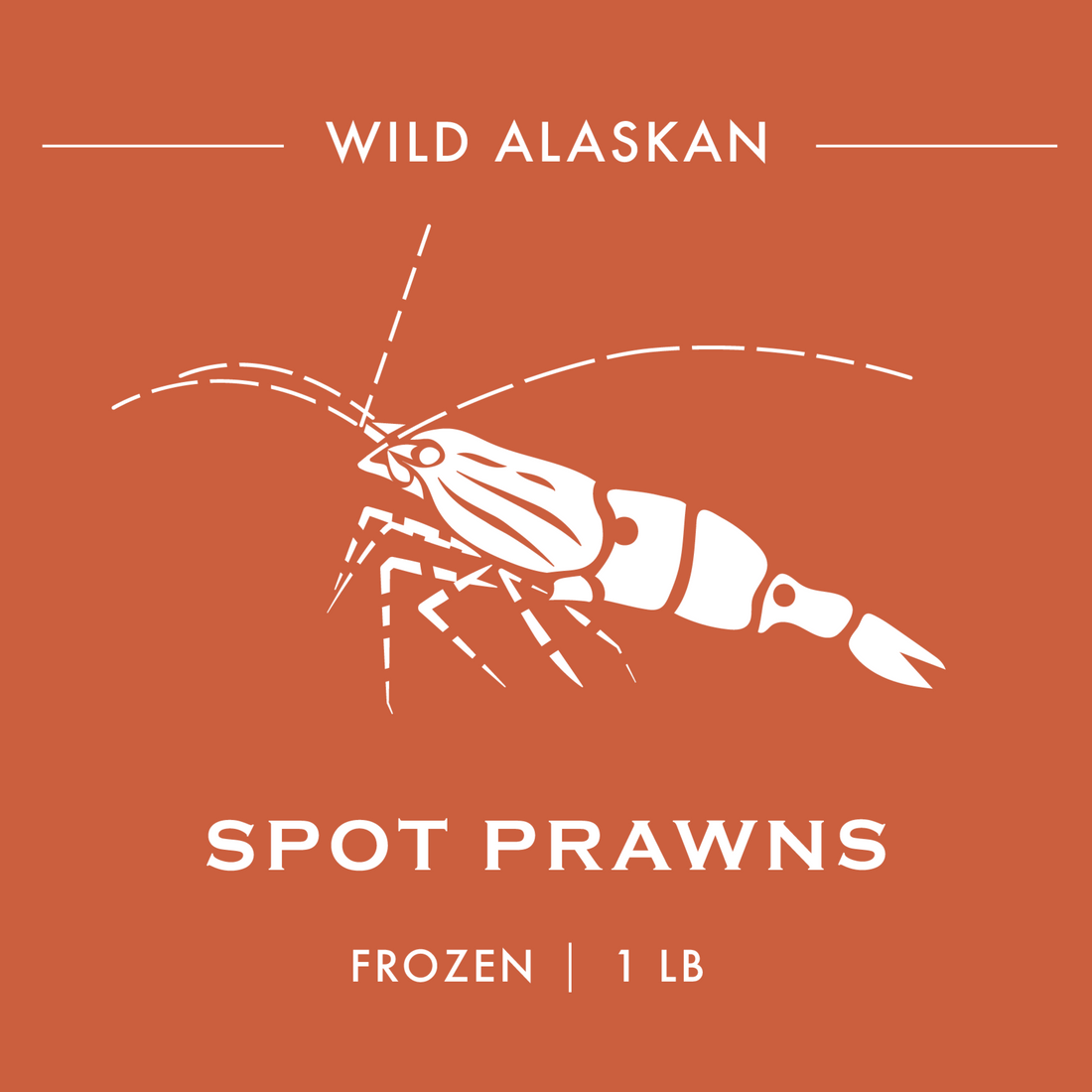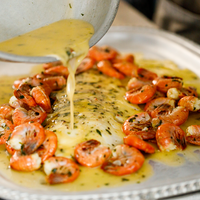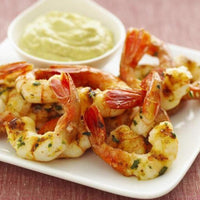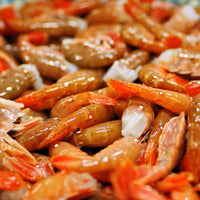 If you haven't had the spot prawns you really should. Just amazing. -Dan L.

Referred to as the "lobster of Alaska," Wild Alaskan Spot Prawns are a delicacy from the brisk waters of the Gulf of Alaska. These Spot Prawns boast a subtle sweetness and robust bite in their hearty meatiness.
Sustainability
Wild Alaskan and West Coast shrimping operations are primarily community-based, with a great deal of local fisher involvement in management, strict regulation, and long-term sustainability as an essential prerequisite! (ADFG, Spot Shrimp)
Our prawns are caught by our friends Chris Hanson and Sitka Salmon Shares, partners committed to sustainable fishing practices and community wellness. 
Nutritional Benefits
A 3-ounce serving of Spot Prawns contains 105 calories, 0 grams of carbohydrates, 22 grams of protein, and only 1 gram of fat.
Rich in calcium, phosphorous, potassium, and vitamin A.
Source: Alaska Department of Fish and Game (ADFG)
Fun Facts
Spot prawns can reach up to 9 inches in length.
They belong to the Pandalid Shrimp family, one of the few creatures that spend their early lives as males, and then transform into females for the rest of their lifetimes. 
Recipe Suggestions

Perfect for a simple shrimp cocktail.
Steamed or sautéed with some butter and thyme. The shells are edible; enjoy them as is or deshelled.
Share