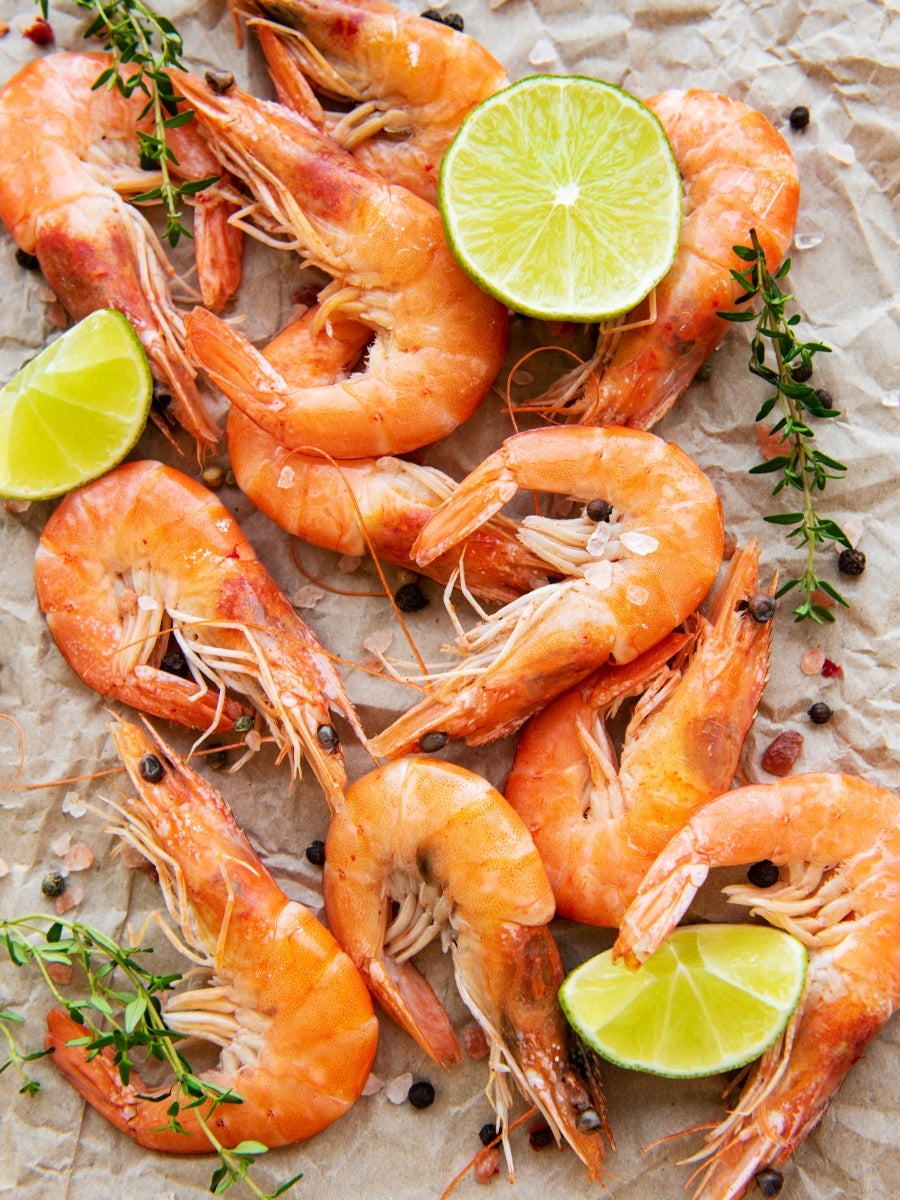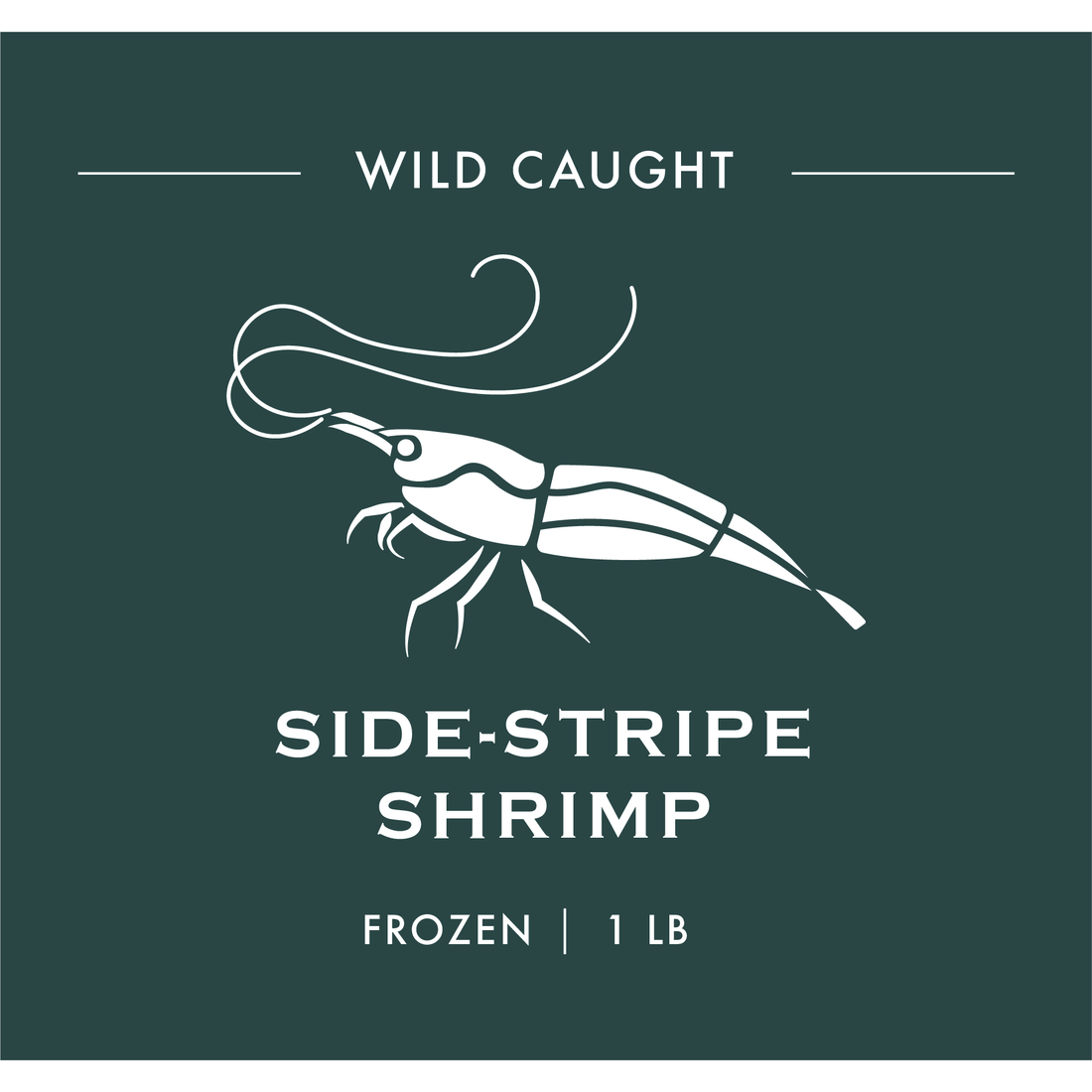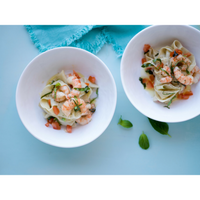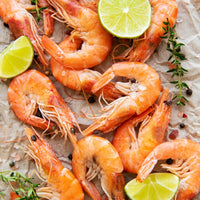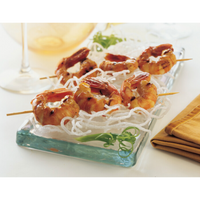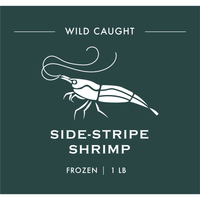 Wild-caught in the Gulf of Alaska, Side-Stripe Shrimp are prized for their texture and clean, sweet taste. They only take a minute or two to cook, as their red/brown color quickly turns bright pink. Smaller than our Spot Prawns, Side-Stripe Shrimp are easy to peel and prepare. Side-Stripe Shrimp is one of the few shrimps you can eat raw.
Sustainability
Wild Alaskan and West Coast shrimping operations stand out since they are primarily community-based, with a great deal of local fisher involvement in management, and long-term sustainability as an important requirement! (ADFG, Spot Shrimp)
Nutritional Benefits
Low in calories & fat.
Good source of protein & iron.
Fun Facts
Side-Stripe shrimp's habitat ranges from the Bering Sea to northern Oregon. They love the soft, muddy ocean bottoms as deep as 2,100 feet. (ADFG, Sidestriped Shrimp)

These shrimp can reach up to 8 inches in length and are, of course, recognized by the white stripes running along the sides of their body.
Share